No Comments
Daddy's Best Friend Secret by Lauren Wood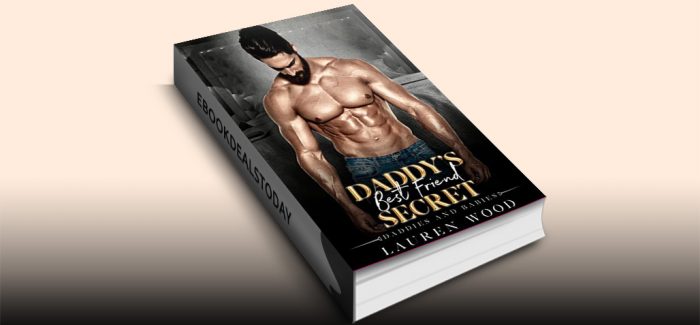 Realtime Price – $2.99
He was a known playboy, on the cover of every single magazine.
Klaus Ledger. The man who invested in my father's company.
And he also happens to be the sexiest man who has ever walked this planet.
He's off limits to me.
And even if I did want him, I have a boyfriend.
As long as I don't see him, I don't want him.
But my dad has other ideas when he invites him on a beach trip with us.
I was determined not to even talk to him.
He really is the heartless jerk the magazines have made him out to be.
But he's determined to prove me wrong.
He's more than what people say.
Next thing I know, I'm in his bed.
And not just once.
I can't help this addiction I have to him.
Resisting him demands a willpower I don't have.
Forbidden has never felt better.
But life isn't without consequences.
Being pregnant was never in my plans.
Is the renowned playboy going to change his ways for me…
And what is my father going to do when he finds out?
What am I willing to risk for passion and fire?
Note: Adults Only!
Genre: New Adult, Romance
Daddy's Best Friend Secret (Daddies and Babies, Book 2) by Lauren Wood