No Comments
The Baby Maker by Tia Siren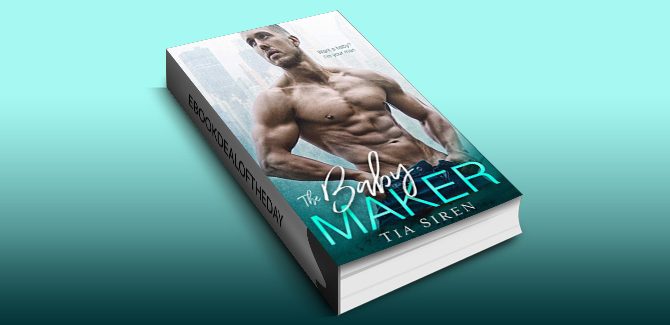 Realtime Pricing:N/A

I won't lose Piper a second time.
I'm going to make her a baby.
But she's gonna make me a daddy.
I'm known as The Baby Maker.
Women hire me for one thing.
To get them knocked up.
I have rules. I don't do dinner. I don't do dad.
I'm just the donor.
When I'm with a client, all I can think about is Piper.
I broke her heart. And I regret it.
So when she wants to hire me, I know it's my second chance.
Just reading her application brings back so many memories.
She'll sign my contract.
Once she's pregnant, she'll be out of my life.
No way.
For this client… The Baby Maker's gonna break all the rules.
This Billionaire Second Chance Baby Romance is a full novel with no cliff-hanger and an awesome HEA.
Genre: Contemporary Romance