No Comments
Reckless Kiss: A Billionaire Possession Novel by Amelia Wilde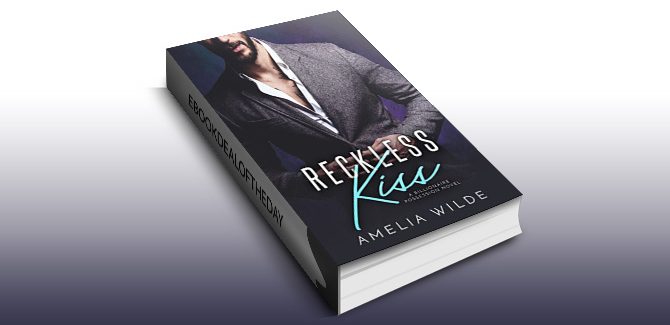 Realtime Pricing:ERR

The one thing that obsesses, captivates, and seduces me? Money.
I'm a self-made billionaire, and running my business empire means I've got better things to do than bother with women. They can throw themselves at me all they want—I can't be tempted.
Until my newest executive secretary's first day on the job.
One glance at her and I forget about spreadsheets and quarterly earnings, because her curves are pure sin. Her mouth is the wickedest distraction I've ever seen.
And I swear she's begging me to f*ck her with those huge, green, innocent eyes.
I'm not just her boss—I'm the CEO of the whole company. I shouldn't touch her, let alone bend her over my desk and make her moan my name.
And I absolutely can't possess Vivienne the way I really want to, letting her slake my dark desires.
But I also can't stay away…
I'm not about to fall for my boss.
Dominic Wilder thinks he can take whatever he wants just because he's rich and successful…not to mention his chiseled body and intense, dominating glare. Just because he makes me want to climb into his private jet and let him have his way with me right now doesn't mean I will.
Here's the thing: I'm not just one of his secretaries…
I'm an undercover FBI agent investigating him, and I'm on the verge of a breakthrough. This mission could make my entire career—there's no way I'm jeopardizing it for some nice abs and a little whispered dirty talk.
Or even a lot of whispered dirty talk, not to mention his hands all over me, making me feel things I've never felt before.
Even one kiss would be too reckless…
Reckless Kiss is a steamy, suspenseful billionaire romance with adult language, no cheating, and a happily ever after that will melt your heart.
Genre: Contemporary Romance