No Comments
Play Me (Brit Boys Sports Romance Book 4) by J.H. Croix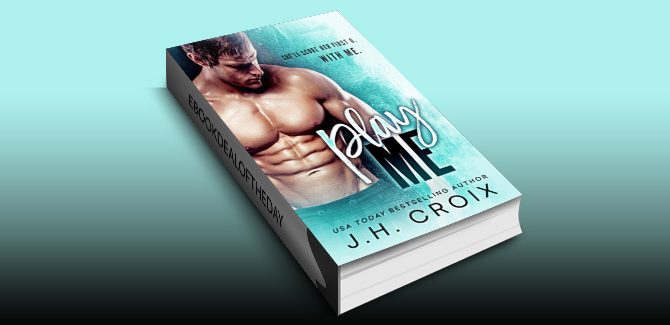 Realtime Pricing:$3.99

One kiss…so hot it scalded me.
One year later…a second chance to give her the one thing she's never had.

I've known Daisy for years.
She's all curves, but I'm not supposed to notice.
Because we're just friends.
I want her anyway.
She wants two things—commitment and that elusive O.
I can only give her one, so I make a deal.
One month and more O's than she can count.
Relationships are messy, and I don't do messy.
I've never had a problem keeping my distance.
But the clock is ticking.
This was supposed to be easy.
I didn't count on wanting more.
*This is a steamy, full-length standalone romance with a guaranteed happily-ever-after. No cliffhangers. Nothing but steamy romance & HEA!
Genre: Contemporary Romance