No Comments
Caught Off Guard: A Sports Romance by Kira Blakely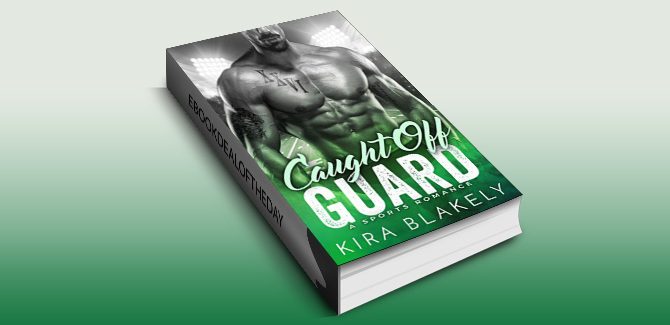 Realtime Pricing:Processing (1)

Winning is just what I do!
Playmaker.
Panty scorcher.
The shit.
All names that apply to me. Yeah, I'm cocky. It's hard not be when you're an NFL star and – let's be real – look and play like me.
Everything in my life was running smooth until this fiery redhead wanders into the road, almost killing us both.
She had the nerve to call me a jack ass. But damn, she's smoking hot when she's mad.
I need to focus. I don't have time to hang around and argue with her. I'm late. I hastily make my getaway, trying to get her off my mind. I'm finding this hard in more ways than one.
Then our paths cross again. She's at my football game that I was late for because of her. Unfortunately, she's not there to see me. She's with one of my teammates, and he's no friend of mine.
Caught Off Guard is a steamy novella with an HEA and no cheating that will make you want to score your own happy ending!
Genre: Contemporary Romance