No Comments
Breaking It All: A Hellfire Riders MC Romance (The Motorcycle Clubs) by Kati Wilde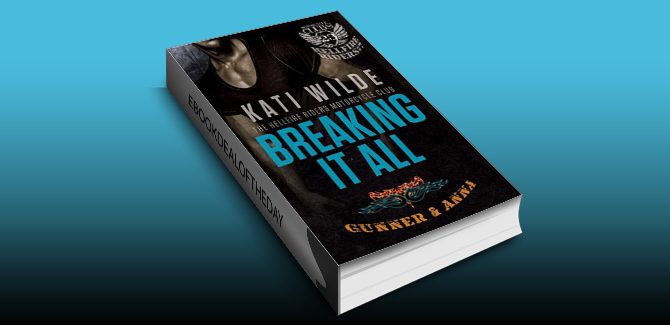 Realtime Pricing:$3.99

ANNA
When Zach "Gunner" Cooper rode into my life ten years ago, he turned me inside out with a single kiss. Then he discovered who I am—his best friend's little sister—and he never touched me again.
Now he's the Hellfire Riders' sergeant at arms—sexy, dangerous, and still the only man who's ever set my body on fire. I've tried to stop wanting him. I've tried and tried. But this time…I have to get over him. Because everything I feel for him is killing me inside.
GUNNER
For ten years, I've pretended that I don't think of Anna Wall as anything other than our enforcer's little sister. Because the blood running through my veins is poison, and getting close to Anna will only destroy her.
But when her brother goes missing and the past comes calling, and a threat to her life waits at her front door…there's no pretending anymore. She's mine. She'll always be mine.
And I'll do anything to break through Anna's defenses and make her believe it.
**This is the seventh story in the Hellfire Riders MC series but can stand alone. No cliffhangers, will have a HEA.**
Genre: Contemporary Romance