No Comments
Be My Bride: A Billionaire and Virgin Romance by Lauren Wood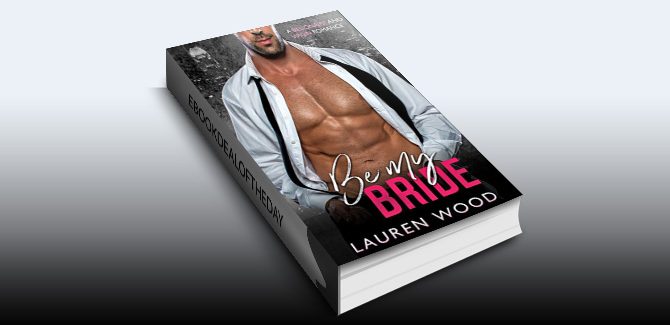 Realtime Pricing:$2.99

I had a decision to make, that would change everything.
Could I say 'I' do for business?
I had one rule in life, don't fall in love. Now I have fallen for my wife.
I had everything that a man could want.
My bank account was stuffed, I had a new woman every night of the week and every guy wanted to be me.
Life was perfect.
I thought I had everything that I wanted.
Then something was offered that I hadn't been able to secure myself.
I wanted to win the favor of the best investor in the country and learn his ways.
Ronald Gary was a hard man to get a hold of.
When I did, he had a proposal that I couldn't refuse.
I was to marry his daughter.
A woman I had never met.
I met her on our wedding day and she was beautiful.
Long legs and a curved body called to me from underneath the veil.
I fell for her charm and wit, but I wanted more.
I wanted the real marriage, the real wife.
I wanted my hands on her.
Once I knew that she was to be mine in all ways,
I had to figure out a way to convince her.
All I had to do was get my hands on her and I would show her what I could do.
Her innocence was intoxicating and I was drunk from my own need.
I was going to be her first.
Her only.
I was going to be the man to make her scream.
Genre: Contemporary Romance