No Comments
All in a Day's Work: A Foxxie Quickie by Giuliana Fox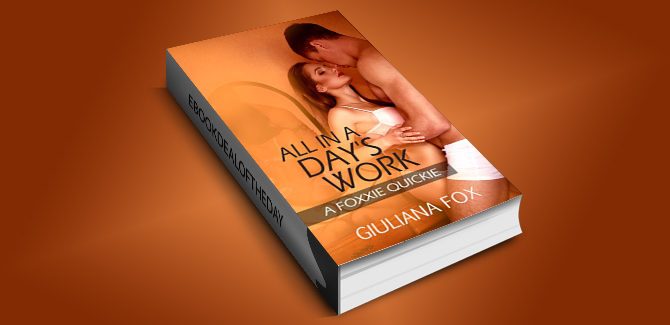 Realtime Pricing: $1.99

Juliette wants to take a break from her life as the perfect student and follow her real dream of being an actress. She takes a role as an extra on one of her favorite shows, and finds herself face to face with her hot, longtime television crush.
Will she be able to get the attention of Vincent, the show's wildly popular lead actor, or will she be forced to return home without even a second glance from the sexy television star?
Contains sexually explicit romance scenes intended for mature audiences, 18 and older.
Genre: Thriller, YA Paranormal Romance