No Comments
THE COFFEESHOP DOMINATRIX – My First Slave Auction by Sakinaa Davies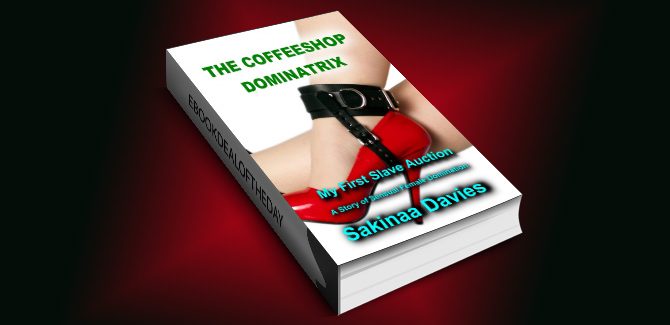 Realtime Pricing:Processing (1)

Have you ever wished for more money… more power… unlimited private access to some of America's hottest bachelors???
THE COFFEESHOP DOMINATRIX – My First Slave Auction: A Story Of Sensual Female Domination by Sakinaa Davies
The Starbucks Dominatrix: My First Slave Auction is a wildly entertaining tale of erotic romance with depth, humor and an engaging storyline that will keep the pages turning. Guaranteed to heat up the digital circuits on your Kindle follow the exploits of Adrianna Sharpe as she places bids on Some of L.A.'s most eligible bachelors at a charity auction—with a BDSM twist. Of course, all proceeds go to a good cause…
Described as Fifty Shades for the thinking woman who occasionally might like to "sign her name on the top", The Starbucks Dominatrix details female domination and male submission with an air of elegance about it. Strict, sensual domination at its finest!
Genre: BDSM, Erotic Romance