No Comments
Wet by Chance Carter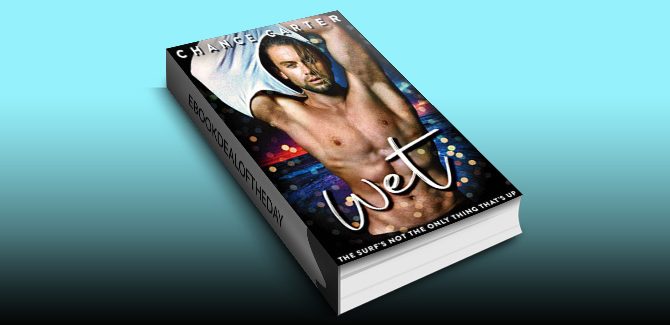 Realtime Pricing:N/A

Everyone's got a talent.
Mine is making girls … wet.
There are so many ways to do it.
Lips, tongue, fingers, words, not to mention the obvious choice!
And I chronicle it all in a diary no one has ever read.
I might look like every other hot, hung, surfer on the beach, but the truth is, I'm different. I suffered a tragic loss and the pain makes me do things I'm not proud of.
I'm rude. I'm cocky. I'm insulting.
When Meadow walks into my bar, something about her drives me crazy. She brings out the very worst in me, and the result is disastrous. Have you ever seen the drunk at the bar, falling over tables, smashing glasses, getting in pointless fights? That's the first impression I made on Meadow.
Let's just say, I wasn't winning any charm awards that night.
So why does she give me a second chance?
Well, like I said, everyone's got a talent, and I don't just make her wet, I like the taste too!
Genre: Contemporary Romance, Erotica