No Comments
Virgin's Billionaire Single Daddy by Brittney Brooke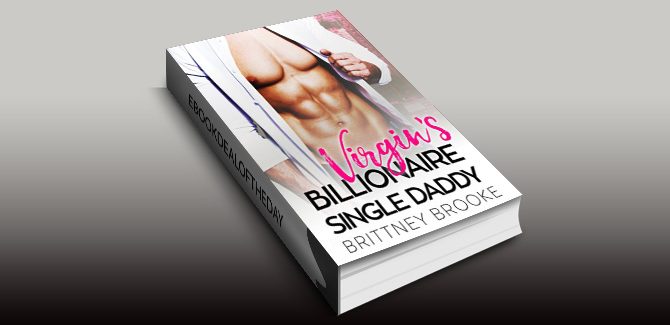 Realtime Pricing: Amzn: $0.99

I want a hot, billionaire single daddy to be my first…
QUINN
College boys are all the same—immature and predictable.
Totally not worthy of my V-card. But when I meet my new neighbor, a gorgeous older man with a kid, suddenly my convictions aren't so… pure.
LOGAN
I just can't help myself. Maybe I'm selfish. A dirty old man. But Quinn's beautiful, and I'm not sure I can resist those sweet little curves… How can something so very wrong feel so completely right?
Note: Virgin's Billionaire Single Daddy is 30k of sexy, passionate romance between a billionaire and a young woman. It features 1 exclusive 29k bonus novella, Russian Mobster's Secret!
Genre: Erotic, Romance