No Comments
The Mechanic and the Surgeon (Collins Avenue Confidential Book 1) by Steve Milton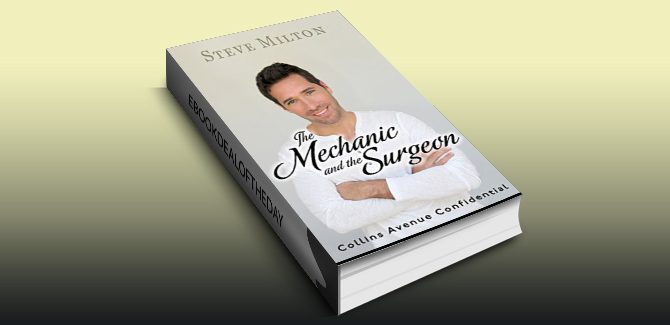 Realtime Pricing:$3.99

Ritter Lehman is a hard-driving Miami orthopedic surgeon whose tempermental reputation has scared away every gay man in South Florida. Despite his model looks, his hard body, and his seven-figure income, Ritter can't find a boyfriend.
Ritter's ex introduces him to Collins Avenue Confidential, a matchmaking service for Miami's most demanding men. Alissa, the matchmaker, doesn't want to let on that Ritter is her first client, but she's confident that she can find him a match — somehow.
Alissa chats with Joshua, the young, willowy, deeply closeted car mechanic who fixes her BMW, and gets an idea so unusual that it might work. At first, Ritter wants nothing to do with a mere "wrench monkey," but once Ritter gains interest, it's Joshua who hesitates to get involved with an older man with a disreputable reputation.
The mechanic and the surgeon find each other, and find love, in the searing Miami heat.
Genre: Gay Romance, Romance