No Comments
The Last Encore by Julia Butler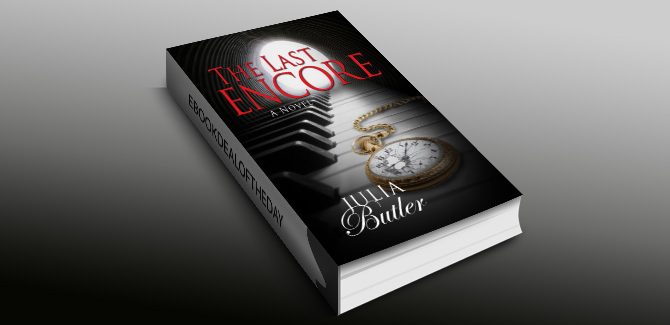 Realtime Pricing:$2.99

Can you handle the truth behind a timeless taboo?
"The Last Encore" (Adult Literary Fiction) is a tale of unspeakable passion, excruciating pain and heartwarming hope. A sophisticated contemporary romance laced with mysterious interconnections of love, conspiracy, and fate. Inspired by true events, this controversial novel explores a fascinating psychological phenomenon which has been kept secret until now.
When Katherine Konova, a radiant and talented Russian redhead, forsakes her figure skating medals for a career as a concert pianist, she falls for a charismatic but married conservatory professor in a life-changing relationship, which will haunt her for years to come. From a family of poor factory workers, Katherine rises far above her station in life and moves to the United States with her successful-though-controlling husband, yet knowing in her heart that her soul mate is still out there.
Meanwhile, Daniel Adler, a young German writer is enveloped by a deep sadness from which he cannot escape, sensing a dark secret in his family's past. Searching for the love he has never known, he embarks on a journey to Los Angeles, obsessed with a red-haired beauty who disappeared after their brief and inexplicable encounter in an ominous forest.
An old actress, Lily Bernard, is tormented by guilt for some horrible act she'd been a part of in a distant past. A music appassionato, she finds a chance to atone for her sins when her path crosses Katherine's.
Genre: Literary Fiction, Contemporary Romance
Watch the Book Trailer of "The Last Encore" by Julia Butler