No Comments
Admit You Love Me by Ajme Williams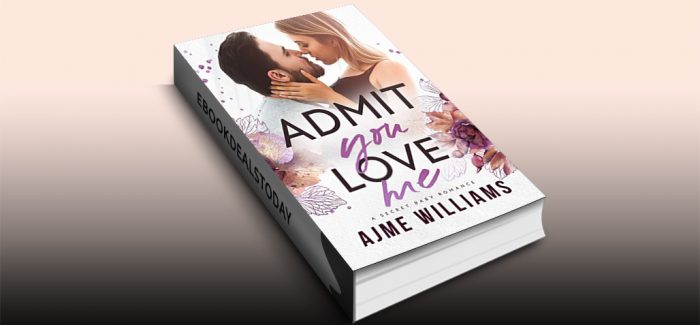 Realtime Price – $4.99
When a rich aristocrat wins you in a card game for one night, there's one thing you do not do….
You don't get pregnant.
But I did.
And now… I'm screwed.
When I ended up in this billionaire's suite all those years ago, I knew that my life couldn't get any worse.
It was my husband's stupidity that put me there. The man literally bet me in a game and lost.
He slowly squandered all of our money and left me with absolutely nothing.
But the encounter that was supposed to destroy my soul… changed my life.
My one-night billionaire made me feel beautiful with all my curves.
And he gave me a child.
A secret baby that he knows nothing about.
Now years later, I keep running into him.
Fate is playing this sick game with me.
It's making it hard to keep our child from him.
I know that trouble is right around the corner.
So is heartbreak.
And did I mention that I could lose everything I care about?
Including my own kid?
Reader note: This is a full-length, secret baby romance novel from my Irresistible Billionaires Series. Each book in this series can be read as a standalone. 'Admit You Love Me' features Niall and Edwina, a whole lot of heartbreak and drama, along with angsty, raw emotions that could leave you teary-eyed with a very satisfying HEA.

Genre: Contemporary Romance
Admit You Love Me: A Secret Baby Romance (Irresistible Billionaires Book 2) by Ajme Williams