No Comments
$1.99 "Amped (X-Troop)" by Rob Lopez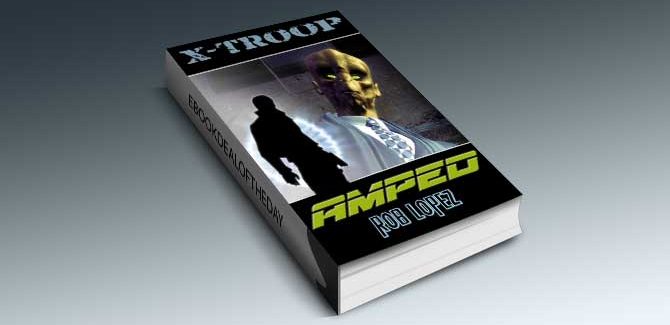 Ebook Deal of the Day:

$1.99 "Amped (X-Troop)" by Rob Lopez
Genre: Science Fiction
"You'll be fighting against your body for the rest of your life. But you have been doing that anyway."
It's 2051 in a recession ravaged England, and ex-SAS trooper Alex Harvey is running from his debts and chasing the ultimate buzz. But the illegal drugs he's taking aren't for getting him high, they're for winning. Whether it's in gangster organised races or cage fighting, Alex is only interested in coming first, and he'll take anything that enhances his performance, whatever the risk. That's his life, and he doesn't care about anything else.
So when he's approached by a strange gentleman and offered the mother of all enhancements, he's more than tempted.
But in order to be accepted for the treatment, he's got to agree to a peculiar assignment: to hunt down the toughest, fastest foe that he's ever encountered. In half the continents of the world, Alex has pitted himself against a variety of combatants, but this will be the first time he's gone up against something that's not of this world at all. Pretty soon he'll find that winning is the least of his problems. When the stakes are shooting off the scale, it's going to take all his skill just to survive.