No Comments
$3.99 "Singular" by Nicholas Liborwich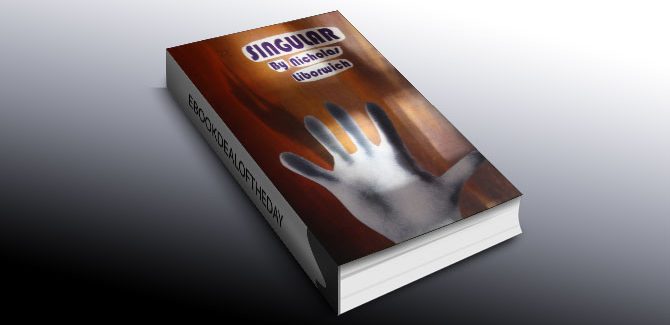 Ebook Deal of the Day: $3.99 "Singular" by Nicholas Liborwich
Genre: Adventure, Children's Fiction, Young Adult
Adventure can start in the most unlikely of places … Even at school.
Sid Macmillan, an eleven-year-old time theorist, is sitting in a truly boring maths lesson with his two best friends, Carrie Hurgerburger and Barry Burton. He is about to fall asleep. His friends are about to fall asleep. Even the teacher is about to fall asleep.
Suddenly, Sid alone sees a flash of light, shining at him through the gaps between seconds. This incredible event proves his latest time theory is correct! He shares this news with Carrie and Barry, and when they too witness the flashing light, a great sea of foam becomes visible through this strange and amazing doorway. They realise they must go through it – through the gaps between seconds – and cross the massive sea of foam to find out what lay on the other side.
And so begins the greatest adventure of their lives, a voyage filled with all kinds of discoveries and dangers – arising from the wider world, the cosmos, and even from themselves. A journey that brings three friends into contact with strange and incredible people, heroes, villains, and some who bear a great resemblance to those they already know …
Singular is a thrilling story about multiverses, doughnuts, foam and love. It is a story about children who are adults, and adults who are children. It is a story for those who love adventure, whatever their age may be.