No Comments
$2.99 "You'll Be Safe Here" by Kristine Pierce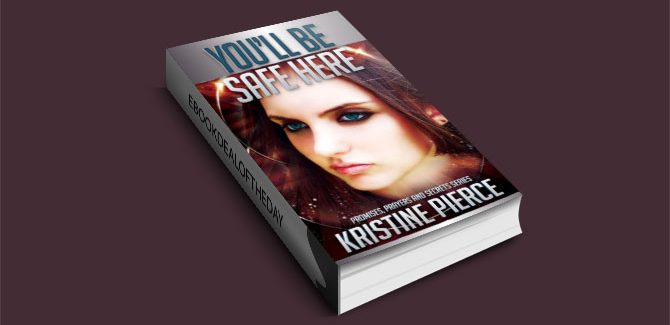 Ebook Deal of the Day: $2.99 "You'll Be Safe Here" by Kristine Pierce
Genre: Contemporary Romance/Romantic Suspense
You'll Be Safe Here (Promises, Prayers and Secrets Series, Book 1) A Novelette
Bella Martinez has been living in hell since she was born. Raised by an abusive mother, she thought she was safe when she was found by Gabriel.
Gabriel Collins is a criminal. A Manhattan thief now turned millionaire. He loves Bella but still doesn't understand how love goes when it's mixed with money and power especially when Bella disapproves of his current work where he earns millions of dollars.
Enter Scal Farrell. A lead vocalist of an international band who accidentally meets Bella. A bit younger than Gabriel and playful.
You'll Be Safe Here (Promises, Prayers and Secrets Series) is a story of lost hope, misplaced love and secrets. Secrets that are woven in their lives. Secrets that can destroy them. Or make their circumstances into something entirely new, different – and totally safe.