No Comments
Last Chance by Kira Blakely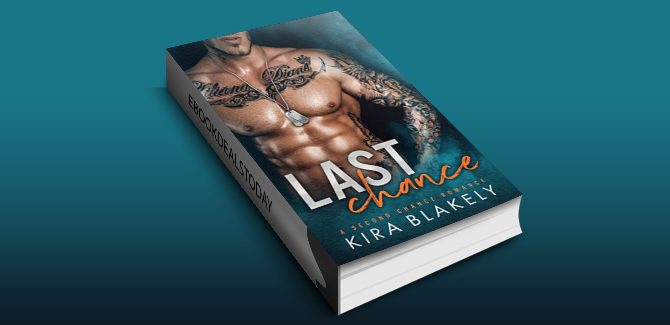 Realtime Price – N/A
Wife wanted.
That's what the ad will say.
I'll need a baby, too, but we can ease into that.
It's like some sh#t out of a movie.
My inheritance is on the line, and I don't have a choice.
But I never expected Janine Davis to respond. She's the one I left behind.
The soft curvaceous goddess is everything a woman should be.
Popping her cherry was the sweetest event of my life.
But then the war came knocking.
This is our second chance.
I've never failed a mission, and I won't start now.
I'll come, I'll conquer, I'll [email protected] devour.
This is a steamy full-length novel with a happily ever after.
Genre: Romance
Last Chance: A Second Chance Romance by Kira Blakely