No Comments
$2.99 "Maybe Fate" by Cynthia Brint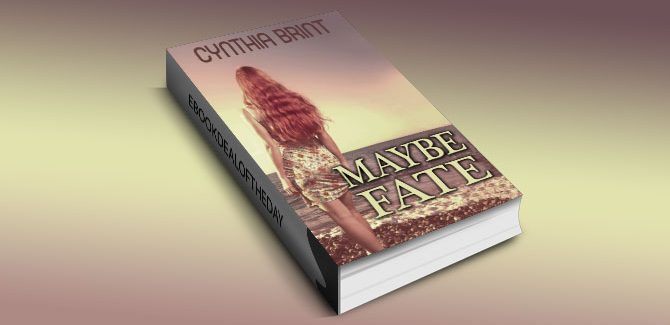 Ebook Deal of the Day:
$2.99 "Maybe Fate" by Cynthia Brint
Genre: New Adult, Paranormal Romance
No matter how you fight, fate still comes knocking.
But what happens when you rebel against it?
When I felt someone watching me, I knew something was wrong. I'm not the kind of girl who gets a lot of attention. I don't want you to think I'm paranoid, or crazy. Definitely not crazy. That night, I got my first glimpse of something that should never have existed. I met someone who would change my life, change my everything. Someone with wicked smiles and a voice like sugar mixed with cinnamon.
Someone not entirely human.
Maybe Fate is a full-length 350 page New Adult Paranormal Romance. It focuses on the wonder of destiny, the beauty of love, and the way it sweeps us up with unstoppable, hungry claws.
Mature Content, recommended for ages 17+