No Comments
$1.99 "The Last Place She'd Look" by Arlene Schindler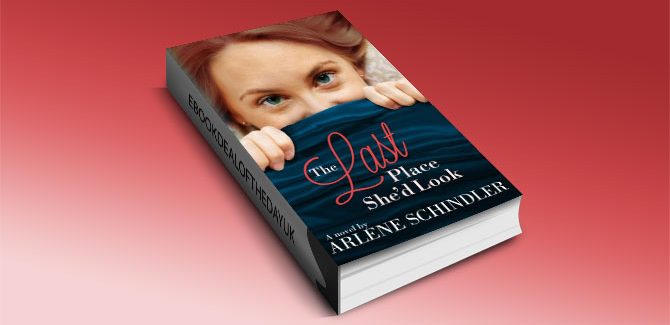 Ebook Deal of the Day: $1.99 "The Last Place She'd Look" by Arlene Schindler
Genre: Women's Fiction, Humor, Bisexuals
Can a woman find love and happiness after searching for it everywhere?
In this humorous novel, a self-help writer anxiously faces a milestone birthday by compulsively searching for a serious relationship. Meanwhile, concerned friends urge her to "Stop looking for love, just enjoy yourself."
From day spas to dominatrix dungeons, wacky encounters with cheaters, narcissists, and a college fantasy via Facebook, she perseveres with unbridled optimism. Passionate interludes cloud her thinking. Is Sara having a mid-life crisis? Will lots of sex be abundantly fulfilling — or just create more laundry?