No Comments
$3.99 "The Killing Code" by Craig Hurren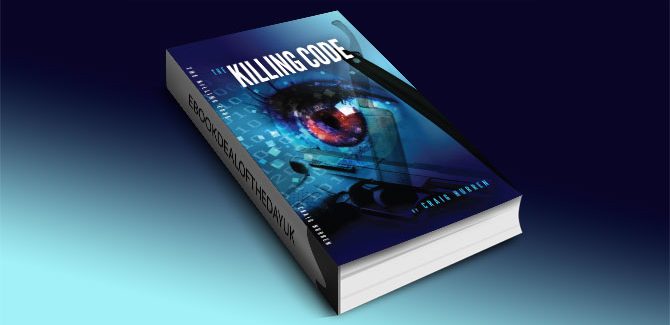 Ebook Deal of the Day: $3.99 "The Killing Code" by Craig Hurren
Genre: Thriller Fiction
Detective Alan Beach discovers a tenuous connection between the apparent suicide of a prominent scientist and the assassination of a US Congressman. The suspense builds as he struggles to uncover the truth and a team of mercenaries tries to permanently silence him but a mysterious figure intervenes. Beach and his deadly new protector discover a dangerous conspiracy which runs far deeper than they imagined.
In this must read thriller, the race is on to stop one of the most powerful business moguls in America from assuming the role of puppet-master over the entire nation. With astonishing medical technology, spectacular but realistic special forces action and weaponry, intelligent detective work and a clever, gripping plot, The Killing Code is set to surprise and delight readers who enjoy thrillers, including technothrillers, action adventure, medical thrillers and scifi thrillers.
Check out Craig Hurren's "The Killing Code" Video Booktrailer!