No Comments
$0.99 "Terry Treetop and the Lost Egg" by Tali Carmi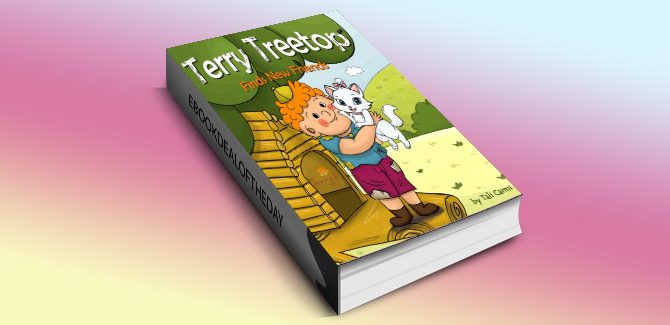 Ebook Deal of the Day: $0.99 "Terry Treetop and the Lost Egg" by Tali Carmi
Genre: Children's Fiction
Let your kids go on an adventure !!
This is the second book about Terry Treetop, in the series of "Inspired children's books Collection".
Adventure about a boy with red hair and freckles, named Terry, yet everybody called him Terry Treetop,
Because he loved climbing trees.
Terry finds a small egg and his quest is to bring it back home to its mother.
But …. Where is the egg's home?
Does the egg belong to a turtle on the sand or a crocodile's spring water?
Did it come from a frog in a pond, or a chicken in the wild?
Terry's adventure in nature teaches kids about the habitat and environment of different kinds of animals.
Terry Treetop is a fun children's book, with colorful illustrations.
The story is with simple rhyming text for children ages 3-5.