No Comments
Free! "The Adventures of Titch and Mitch. Book 1of 5" by Garth Edwards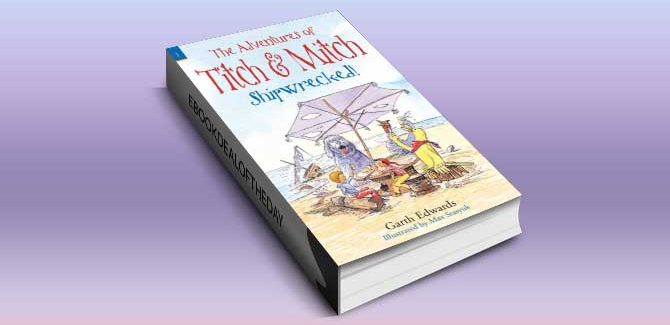 Ebook Deal of the Day:
Free 'til 11/13/2013!
"The Adventures of Titch and Mitch. Book 1of 5, Shipwrecked"
by Garth Edwards
Genre: Children's Fiction, Bedtime Shortstory
Bedtime reading for children age 4-8
These bedtime readers are enchantng stories that will delight children aged 4-8. A first time reader with 128 pages and 74 illustrations.
Titch and Mitch are two pixies who get shipwrecked on an island where they discover a whole new world of adventure, danger and wonderful new friends.
Exciting stories and humorous escapades involving flying bicycles, yellow seagulls, talking turkeys and dragonmice with toothache.
Enjoy exciting adventures, making friends and helping others? Welcome to the world of Titch and Mitch.