No Comments
Woman in the Water by Elle Gray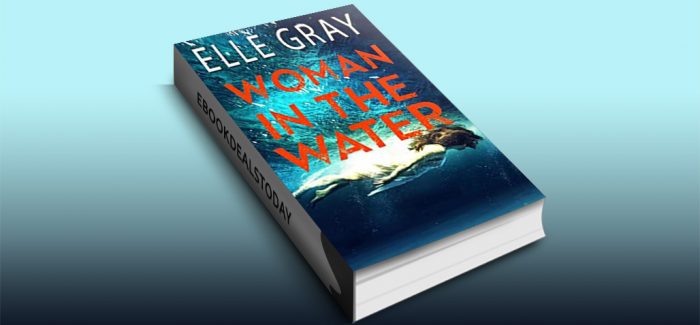 Realtime Price – $4.99
Charlotte's body lays lifeless floating in a pool. Ruby red water surrounds her.
Her daughter's desperate screams fill the air…
"Mom?!!!!".
Charlotte MacMillan, the mother of three, found dead. Murdered in broad daylight.
Only two know the twisted truth. The victim and her killer.
To solve this case, Paxton must bring light to the unrelenting darkness.
Unmask the truth behind the devastating lies.
And unearth the shocking secret behind Charlotte's deadly double life…
All while trying to save an innocent man from taking a fall for a crime he did not commit.
But what happens when no one is who they appear to be?
Some secrets can destroy everything.
This secret will destroy the lives of those left behind.
The truth is a minefield that one must survive. Not everybody will.

Genre: Mystery & Thriller
Woman in the Water (Arrington Mystery, Book 3) by Elle Gray