No Comments
Gold Rush Brides: The Beginning by Cassie Hayes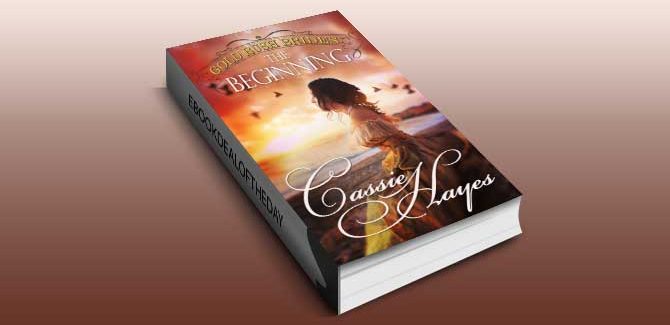 Realtime Pricing:$2.99
Who needs a man? Certainly not Miss Delilah Price!
Abandoned by the man who ordered her as a mail order bride, Delilah struggles to get by in Gold Rush-era San Francisco. Not willing to return to her father's restrictive home — or face the arduous six-month voyage back to Boston — she hatches a plan to start her own business. She'll never have to trust her future to a man again.
Jack Dalton struck it rich in the Sierra Nevada and is having a mighty fine time spending his gold at dance halls and saloons in town. He can't for the life of him figure out why so many of his drinking buddies are signing up for ads in the matchmaking paper that snooty 'Miss Priss' is starting up. The last thing he wants to do is to settle down.
When an unscrupulous charlatan threatens to shatter Delilah's dream, Jack takes pity and steps in to lend a helping hand. Then he gets suckered into partnering with the very woman he desperately wants to avoid. Long hours working together force them to face their deepest fears and admit they're drawn toward one another. Can they let go of their pasts and find hope for their future or will they let their fears tear them apart?
Genre: Historical Romance, Western Romance