No Comments
Countess Badass: A Modern Aristocracy Billionaire Romance (Endowed Book 4) by Sara Forbes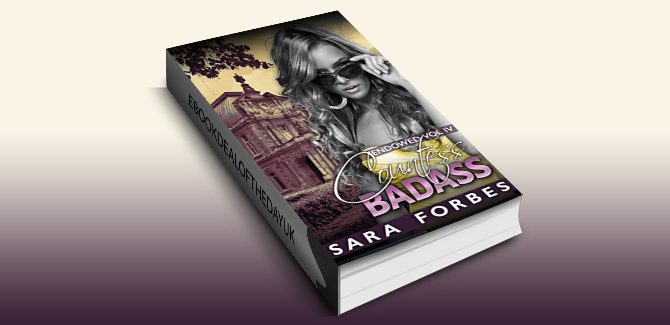 Realtime Pricing:$3.99

The fourth installment in the wildly popular romantic series "Endowed" (Letty's story)

As sister of a duke, I lead a charmed life. Playing piano in the salons of the political elite helps me pass the days. My family expects me to to get married, and soon, but I have plans to do something great with my life… I just don't know what.
Excitement arrives one stormy night, when an agent of Her Majesty's Secret Service, Martin Spelling, slips in through our back door. Now that I've finally laid eyes on this hardened hunk, I want to lay other parts of me on him too. But I'm shocked when I find out his mission: he suspects I'm a spy.
To keep him around for longer, I pretend to be that spy, and in the chase that follows, we create enough heat to warm up my family's 40-bedroomed castle. Passion leads to honesty and mutual deep connection, and we're both shaken and stirred when the time comes for him to leave for his next dangerous mission.
For him, it's back to real life which means little to no contact. For me, my quiet life is over–my spy act was too good and someone else is very interested in me, and it's not in a romantic way.
Do I have what it takes to survive the uncertainty of this world, so that I can be with the only man I've ever really loved?
◊ ◊ ◊ ◊
Countess Badass is a standalone novel with satisfying HEA. Scroll up to borrow or buy today! Special price of $0.99 for the first week of release only!
Genre: Romantic Comedy