No Comments
Beautiful Disaster: A Bad Boy's Baby Romance by Rye Hart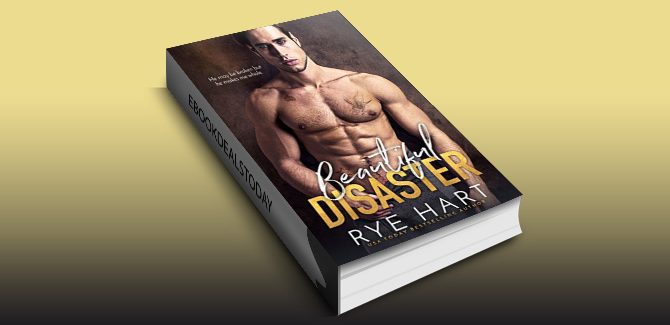 Realtime Price – N/A
Walking heartthrob. Sexy country star. Complete and utter disaster.
I was hired to fix Drake's reputation…
But I ended up getting roped in by the cowboy instead.
He's been a train wreck for years.
My job was to follow him and his rowdy band.
But then I saw the man behind the mic…
Flawed.
Damaged.
And beautifully broken.
Now, the hardest part…
Is figuring out how I'll hide my growing baby bump from the tabloids.
70,000+words in this full-length standalone romance. Bonus content included after the main story, including an exclusive second chance doctor's baby romance: Doctor Baby Daddy. Grab your copy today
Genre: Romance
Beautiful Disaster: A Bad Boy's Baby Romance by Rye Hart