No Comments
Unbroken: A Second Chance Romance by Aria Ford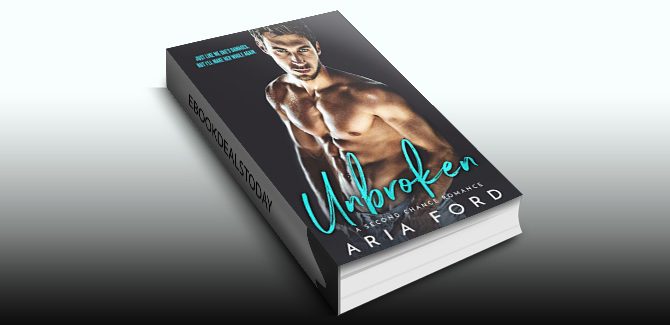 Realtime Price – $13.37
Margo
He was football royalty, the greatest quarterback Wisconsin had seen in generations.
And he was all mine.
We were young and in love, both beautiful and strong in our own unique ways.
Then the accident took it all away.
The accident left him wounded, ended his career.
He shut everyone out, including me. I hadn't seen him for years—but I never forgot him.
How could I forget him when no other man can even compare?
Jay
There she was at the airport with her brother.
My heart was pounding. It was Margo, after all this time.
The attraction was just as strong as before. We come together with explosive chemistry, but I can't help pushing her away.
She's so beautiful and she deserves a man who is whole, who she can trust.
But she's mine and won't let go.
I don't know if I'm strong enough to walk away from her again.
Will we be strong enough this time to face things together, or will the pain tear us apart forever?
This is a 50K words full-length novel with no cheating and a very satisfying HEA. Includes extra bonus content including a never before published full-length novel – Taken: A Mafia Romance.
Genre: Romance
Unbroken: A Second Chance Romance by Aria Ford