No Comments
Mister Alpha: The Complete Series Box Set by Alice Cooper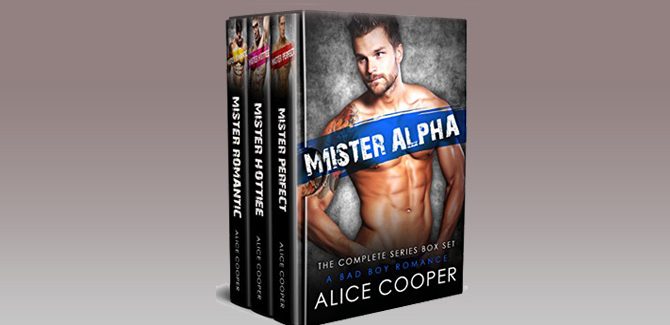 Realtime Price – N/A
Mister Alpha is a collection of hot bad boys that will melt your hearts and your nights.
The Complete Series Box Set of Bad Boys.
Book 1: Mister Perfect
Her expressionless face only made me want to do lewd things to her.
Book 2: Mister Hottiee
From the moment her skin touched mine I felt like I was on fire, and I wanted nothing more than to burn her. Consume her. Make her mine in every way possible.
Book3: Mister Romantic
The next door neighbor is hot as hell, and is a complete douchebag. When our lips would connect, it was like never before.
Genre: ontemporary Romance, New Adult
Mister Alpha: The Complete Series Box Set by Alice Cooper