No Comments
A Not So Immaculate Conception by Crystal Estell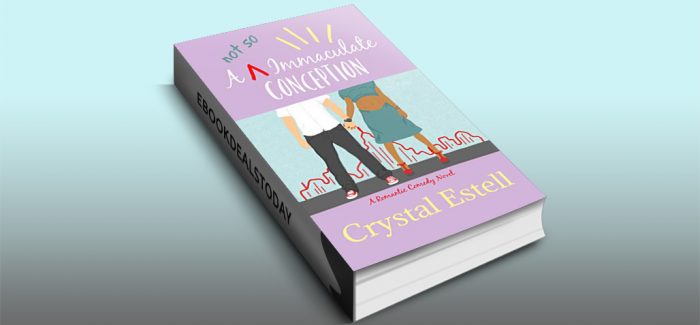 Realtime Price – $0.99
"THE PROPOSAL meets BRIDGET JONES' BABY in this guaranteed to make you laugh romantic comedy!"
Lacey Winters had a perfectly plotted life.
Then, she had the most toe-curling dream ever—only it wasn't a dream. And the blurred image of the charming, hot guy she once considered a figment of her imagination, just became the poster boy of her worst nightmare when she finds herself pregnant with no clue who the mystery man is.
The reason for her foggy memory? A case of transient amnesia brought on by… well… only the most mind-blowing… she'd rather not say.
Nonetheless, her boss is not having it. Terrified of unemployment and with her ten-year plan up in smoke, Lacey does what any woman with more brains than curves would do. She announces her co-worker Zak Cooper is her fake husband, then begs him to play along—just until the private investigator can give her answers.
A set of unforeseen circumstances.
Fake kisses turned all too real.
And now she's torn between a man she's falling for and an unreliable list of potential fathers. With the delivery soon approaching, she must decide if life is better lived or planned.
Read about the REAL medical condition that inspired this romantic comedy here: https://bit.ly/2JOANI9
***All intimate encounters in this novel are consensual***
Genre: Romantic Comedy
A Not So Immaculate Conception: A Hilarious Romantic Comedy by Crystal Estell