No Comments
Trust (Things That Matter Series, Book 1) by Casey Diam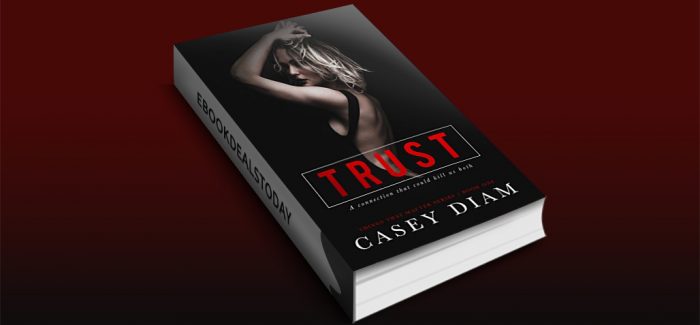 Realtime Price – FREE
"Magnetic. Masterful. Mesmerizing."-Bookalicious Babes Blog
Paige
Nearly five years ago, my mom, dad, and sisters had been assassinated.
I should have died that night.
I still questioned my mental state because I had no proof they had been after me. But, since then, I'd been trying to outrun my past and the men responsible for what had happened that night.
Until I met him—Caleb Connor.
Caleb became my safety net, and I found I couldn't pull away from him. Couldn't run away from him. And, if sanity hadn't been lost on me, I would have recognized he was the last person I should have let into my life.
The last person I should have trusted.
Caleb
My life had been anything but normal until Paige. She was supposed to be an opportunity, my father's next target.
I should have stayed away. It should've been that simple. But it wasn't.
Paige was my main ingredient to changing everything, and in order to do that, I needed to get inside her head. It wasn't easy, but when it happened, a line was crossed we'd never known existed.
Now, Paige had to confront her past and everything that tormented her at night because a look into the past was the only solution to everything we'd been afraid of questioning.
Who am I, and who is she?
***18+ A New Adult series that contains Mature Content.
Genre: New Adult Romance, Romantic Suspense
Trust (Things That Matter Series, Book 1) by Casey Diam
Watch the Video Booktrailer "Trust (Things That Matter Series, Book 1)" by Casey Diam