No Comments
The Carrier: A Shadowkin Rising Novel by Jade Carson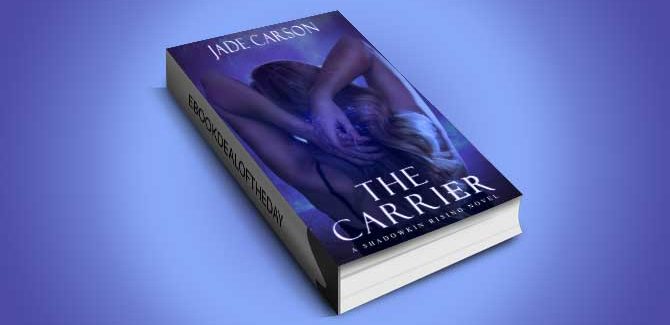 Realtime Pricing:Processing (1)

There's a man in Eden Rose's garden, and he's watching her. He appears wherever she goes and disappears before she can confront him. He's beautiful, but that doesn't mean he's not a creepy stalker.
Then something follows her home—only it's not the man. It's shadow and heat, burning her as it passes, materialising into a faceless man and breaking into her home. Moments before Eden's sister, Sadie, goes into battle with the thing, she seals a crystal to Eden's skin and gives her an address, forces her to leave.
The address leads Eden to Hadley Kane, a mid-twenties "retired" demon hunter, who's adamant he wants nothing to do with Eden's problem. Until he notices the crystal. He says the underground world of demons and magicians and spirits –collectively referred to as the Shadowkin—is rising, and the crystal holds the Shadowkin leader's life force: her Vitalium. If returned, the Vitalium will bring her back from the dead.
Eden's stuck with the one thing standing in the way of the Shadowkin's plans. She discovers Sadie's vanished, but in Sadie's room she finds a book which speaks of her deceased mother and Shadowkin and something called the Imperium Order—things her normal family should know nothing about. And the only way to find answers, prevent the Shadowkin from succeeding, and find her sister is to wade into the heart of it all and destroy it from within. Except she's human, and out of her depth, and the man who was watching her has appeared from nowhere yet again and declared he wants to protect her—even though she's pretty sure he's so deeply rooted in the world of Shadowkin, even he doesn't know which side he's fighting for.
Genre: New Adult, Urban Fantasy, Paranormal Romance