No Comments
Through the Veneer of Time by Vera Bell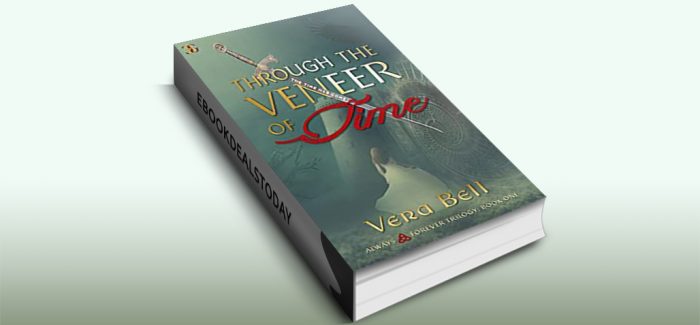 Realtime Price – $3.99
If not for "The Ghost"—her FBI husband's gruesome case—Siena Forte's life would have been perfect. But not when the D.C. serial killer is hunting women like her, and when her husband is so unsettled by this case, he refuses to discuss it. It's a miracle her art career is thriving at all. And not only her career.
When Siena lands a medieval mural commission at the National Gallery of Art, she discovers a bizarre knack for astral projecting to her past life. In a lucky strike, her visions of love and prominence in medieval Ireland are just the creative inspiration she seeks.
What Siena doesn't know is her vivid depiction of the past exposes her to someone she has met before—the serial killer, reborn in this century just like her. But when a vicious attack from the past reverberates into the present, Siena's life unravels in a chilling parallel.
Silenced and alone, she discovers the true reason for her visions. They're not the creative inspiration they seemed, but a harbinger of her centuries-old revenge vow, and the killer cannot be stopped until she fulfills it. But there is another person from the past with unfinished business—her husband. And another unwelcome déjà vu—their crumbling marriage, once again precipitated by the serial killer's crime.
Genre: Romance
Through the Veneer of Time: Suspended in time; anchored in soul. Historical romantic suspense. (Always and Forever, Book 1) by Vera Bell