No Comments
Altogether by Brill Harper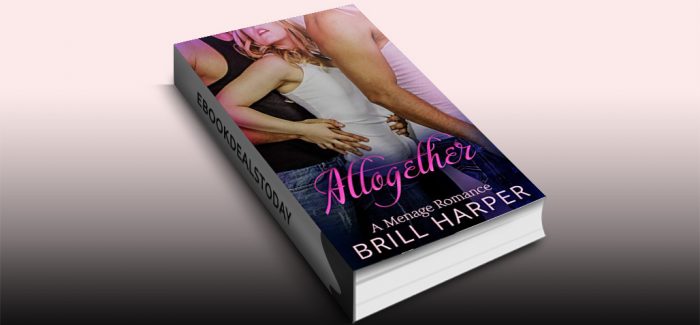 Realtime Price – $3.99
The day I find the word, "Die " carved into my dorm mattress, I'm pretty sure I'm not ready for the whole college experience and think I should just pack up and go home. It's not like I'm having the time of my life anyway—I'm your basic late bloomer. A socially awkward freshman who's never even been kissed.
My best friend from back home has other ideas, though, and somehow convinces her older brother and his friend to take me on as a third roommate in their house near campus. Her very hot brother and his equally gorgeous best friend. It's basically chiseled bodies, piercing eyes, strong hands, and testosterone twenty-four-seven at my house. They're the kind of guys a nerdy girl like me could never even dream about. Though, that doesn't stop me from my lurid fantasies.
But the day Shane finds my secret notebook, the one where I outline my plan to lose my flower using the scientific method, he offers me another proposition: He and Fletch will tutor me until I'm ready to take what I learn from our lessons out of the house and into the wild. Now I've got two virile men giving me a very adult education, and the one thing I've always been good at is being a star pupil. The best part is I don't have to choose—I get them both and can literally do anything I want to them.
Except keep them.
Genre: New Adult,Romance
Altogether: An MMF Menage Romance by Brill Harper