No Comments
Three Free Contemporary Romance Nook Books this Thursday!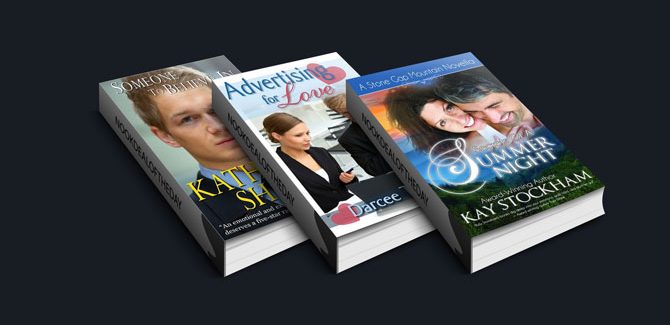 "Someone To Believe In" by Kathryn Shay
Follow New York Senator Clay Wainwright and anti-gang specialist, the Street Angel, Bailey O'Neil as they battle over how to control street gangs and unexpectedly fall in love. Originally published by Berkley Press. â??Shay's writing trademark is taking seemingly impossible relationships and developing them into classic tales of true love, which is what she does here.â?? Fresh Fiction.
"Advertising for Love" by Darcee Tana
A woman who could not forget her past, and a man who would not give up on their future -Tizzy McKenzie a shy but talented consultant in an advertising agency loved her work. She had a wonderful boss in Grant Mallaby and a great friend in Becky Whitman. And then one morning she gave him a lift and suddenly their sensible world was turned upside down.And that was before the 'cupids' stepped in.
"Secrets of a Summer Night" by Kay Stockham
Older man. Younger woman. The story is as old as time. And if the man is your father's best friend…
With everything working against them, can it really be love?