No Comments
The Call of Magic (The Fool's Journey, Book 1) by A.R. C.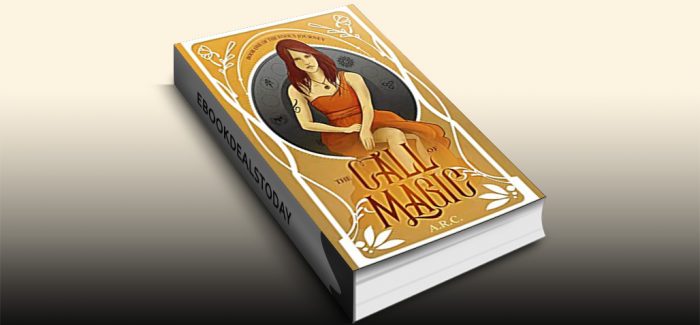 Realtime Price – $2.99
Freshly graduated from high school, Emma Lie has never let go the betrayal her father served her.
On the eve of her college departure, burdened with grand designs, Emma finds herself branded by a strange mark.
Bewildered by its appearance, Emma becomes distracted, then suspicious, of a captivating boy named Thies. Amid a passionate moment, she demands the truth from him. The cryptic answers Emma gets in return skew her reality forever.
Emma is thrust into the world of magic, stolen away from her home. Lofty intentions derailed, her mother in mortal danger, and forced into magical servitude, Emma must fight for survival and the life she had planned even as she battles for her own heart.
This series contains written descriptions of violence, sex, and death.
What the critics are saying about The Call of Magic!
"Describing this as a "good book" would be a monumental understatement. It would be like describing the 1953 Chevy Corvette as being an "okay car." Reading this can only be categorized as a memorable event! …Just know, you'll end up being a fast fan of this mysterious author with a great deal to share."
– The Feathered Quill
Edgy and beautiful, The Call of Magic is the dazzling result of an inspired imagination! If the Harry Potter books are a cool glass of lemonade, The Call of Magic is a triple shot of espresso on ice!
– Five Star Review, Indies Today
Genre: Paranormal Romance, Urban Fantasy, Young Adult
The Call of Magic (The Fool's Journey, Book 1) by A.R. C.