No Comments
My Best Friend's Brother, Book 3 by Claire Angel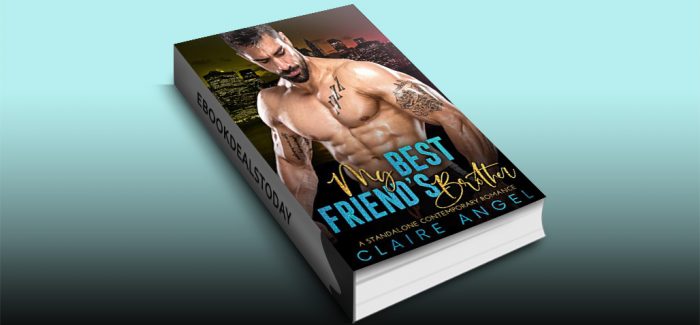 Realtime Price – $0.99
Is it still breaking girl code if you only fantasize about your best friend's brother?
Look, I know he's completely off-limits,
Trust me, I tried not to fall for him,
But one tiny kiss changed everything.
Growing up Liam was a dick,
Moody, bossy—I hated the way he treated his sister.
But after he moved away to pursue his dreams I completely forgot about him.
Funny how a little time and distance, can transform hate into drop-dead lust.
While the sparks are flying between us,
I can't pretend not to worry about being a rebound for his broken heart.
I wasn't falling for Liam—I was already there,
And hiding it all from my best friend is only one complication.
I thought I could keep my feelings in check,
But I'm starting to resent being a dirty little secret.
Can a fun little fling be just what we both need?
Or will my heart end up as collateral damage when his ex shows up to take him back…
"My Best Friend's Brother: A Standalone Contemporary Romance" is a 30000-word Happy Ever After Story. No Cheating and no Cliffhanger. Enjoy the story 🙂

Genre: Contemporary Romance
My Best Friend's Brother: A Standalone Contemporary Romance (Irresistible Series, Book 3) by Claire Angel