No Comments
Before I Die: A psychological thriller full of twists and turns by Jackie Morrissey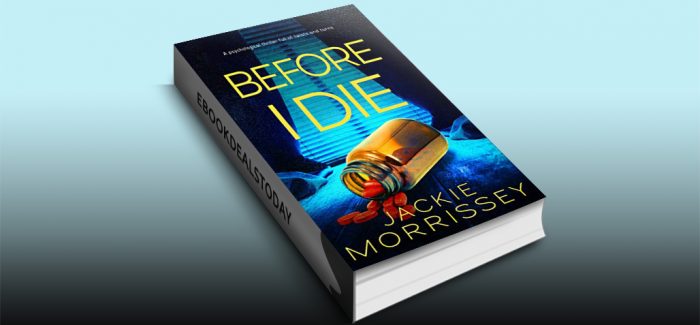 Realtime Price – $0.99
There's something wrong with Dolores…
In the past, she has done some very, very bad things.
Now she's reinvented herself as a caregiver in an affluent Dublin suburb. She thought she'd hate it, but actually, she quite enjoys wielding power over the weak and vulnerable.
She gets a perverse thrill from controlling them – their food, their medication, their exercise…. It gives her pleasure to strip them of their dignity and self-confidence, little by little. Then, when they are completely dependent, totally convinced they can't do without her, that's when the fun really starts.
Now Dolores has been asked to look in on Maureen who has recently hurt her leg. Dolores is very pleased to find that Maureen is unusually intelligent and has a very strong character. She's going to enjoy breaking this one…
The stunning psychological thriller, perfect for fans of K. L. Slater, Teresa Driscoll, and Andrew Hart.
Genre: Psychological Fiction, Thrillers
Before I Die: A psychological thriller full of twists and turns by Jackie Morrissey