No Comments
The Billionaire's Lawyer by Lauren Wood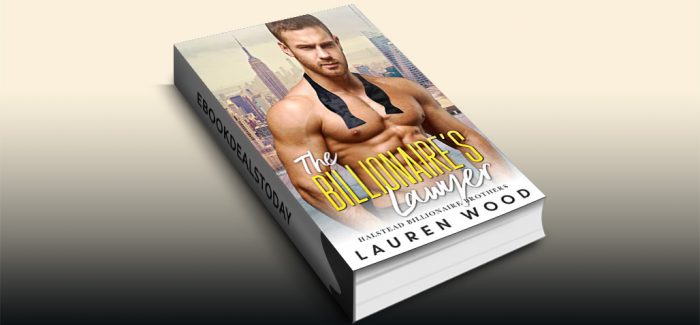 Realtime Price – $0.99
If temptation had a name, it would be Eric Halstead.
Powerful, sexy-as-hell billionaire and my romantic nemesis.
He's the one man responsible for the worst date of my life,
And the only person that stands between me and my dream job.
I never imagined I'd be standing face to face with the bane of my existence again,
Let alone dedicating every second of my life to making sure his perfectly shaped ass stays out of prison.
Which means for the foreseeable future I must eat, sleep, and breathe…
all things Eric Halstead.
I hate him, and yet – he is still the main character in all of my juiciest fantasies.
He's the devil in a three-piece suit.
With a teasing smile, perfectly chiseled abs and an ice-cold heart made of pure stone,
He's the kind of man that could completely and utterly destroy me,
And now he's set his sights on charming his way into my bed.
I know he's dangerous,
I know I should hate him,
But the temptation is threatening to shatter my resolve,
And drag my career down with it.
Playing his game means one of us will lose.
And if there's one thing I know about Eric Halstead,
He always gets what he wants.
If I give into my desires – will he rip my heart to shreds?
Or can guys like that really change – transforming into all you want and need…even outside the bedroom.

As always, lots of love and romance with a happily ever after and no cheating! Adults Only!
Genre: Contemporary Romance, Women's Fiction
The Billionaire's Lawyer (Halstead Billionaire Brothers, Book 3) by Lauren Wood