No Comments
The Arrangement by Miranda Rijks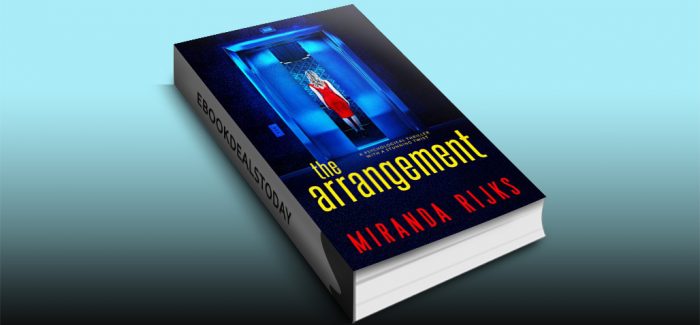 Realtime Price – $0.99
Abi had a secret life. That's why she had to die.
Grace is living through every mother's worst nightmare. Her student daughter Abi went away on a dream vacation – and was murdered.
Overwhelmed by grief, and fighting off old demons which have resurfaced, Grace tries to make sense of it – who would want to kill her beautiful girl?
But as she learns more about Abi's life, she realises she didn't know her own daughter very well. How did Abi acquire all those designer clothes? And what was she doing on those mysterious trips to the city?
Grace desperately needs to find answers. But soon it becomes clear that someone doesn't want her digging into Abi's secret past. Someone who knows how to use Grace's own weaknesses against her, sending her on a journey to the darkest hell…
The Arrangement is a gripping psychological thriller that builds to a stunning climax. Perfect for fans of K. L. Slater, Teresa Driscoll, and Andrew Hart.
Genre: Psychological Fiction, ThrilleR
The Arrangement: A psychological thriller with a stunning twist by Miranda Rijks