No Comments
Road To Mercy (Shannon Ames, Book 2) by T.J. BREARTON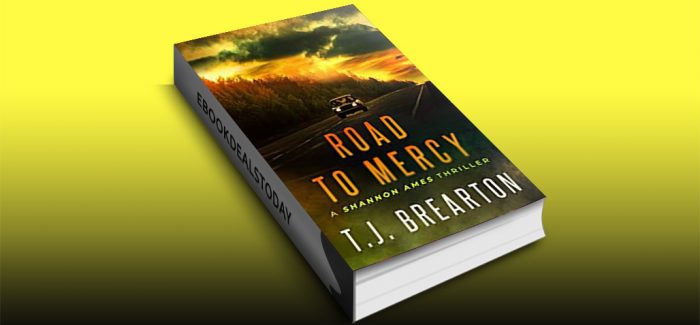 Realtime Price – $2.99
A brutal abduction. Two scared kids. One desperate fugitive.
Struggling with the guilt she feels for shooting and killing a drug dealer during her freshman case, Special Agent Shannon Ames is thrown back in the deep end when former federal prosecutor Lucy Donato goes missing.
The case takes a surprising turn when Lucy's bookish husband Bob is caught on camera fleeing the state with his two small children. Has he done something to his wife? Is he a danger to the kids?
There's definitely something off about Bob, because it soon becomes clear he isn't stopping for anyone. He's smart, he's ruthless, and he steamrolls over anyone who gets in his way.
Desperate to protect the kids, Shannon pursues Bob cross-country, following a trail of stolen cars, brutal bar fights, and dangerous drug dealers. But something isn't sitting right with her – why would a meek office worker suddenly blaze a trail of chaos across several states? What does he want? Where is he going?
The answer to those questions is truly shocking and puts Shannon at the heart of a case she'll never forget…
Road to Mercy is a gripping mystery thriller that will keep you on the edge of your seat as it races towards its electrifying finish. Perfect for fans of David Baldacci, Robert Dugoni and Lisa Regan.

Genre: Thrillers
Road To Mercy (Shannon Ames, Book 2) by T.J. BREARTON