No Comments
The Alpha Wolf's Secret Baby by Brittany White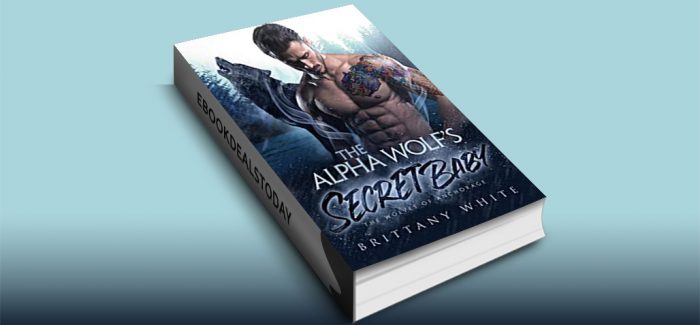 Realtime Price – $0.99
She refused to take a mate. But fate intervened and a child was born. How long could she conceal the pup born of their union?
The Lost Mate
Growing up in a wolf pack was hell.
My father was the Alpha.
He ruled with an iron fist. My life was not my own.
He chose a male for my mate. I had no choice. I could mate, or I could die.
There was no one to save me.
I fled. I made a new life, with others who rejected pack life.
While working in a campground, I met a handsome male. He was charming and kind.
He loved me, I could tell. And I loved him too.
But a mate wasn't safe. I couldn't let down my guard.
So I had to escape. I would never live under someone else's rule again.
Once again I fled, this time across the sea. I started over.
But I was in for a shock. With that shifter, I'd created a new life.
I kept our baby a secret, hidden from him. But seven years later,
Our paths crossed again.
Would he forgive me, or would he try and take our child away?
The Wolf Shifter Father
I loved my pack. I served them well.
My Alpha resisted progress, but I had a plan to change his mind.
I took him with me when I traveled. I showed him what cities could offer.
But I was the one whose life changed.
During our trip, I met a captivating female wolf shifter.
She was unlike anyone I'd ever met.
We made love. We hunted, we fished. We ran through the streams in our wolf forms.
She was my mate.
She was skittish and hard to pin down, but I was determined to make our relationship work.
I returned home, with the promise that I'd be back for her.
When I returned, she was gone. Devastated, I had to pick up the pieces of my broken heart.
Years went by. I found a career as a specialized fire fighter, a smoke jumper.
I devoted myself to my job.
One night I was working a fire in a rural area.
I charged into a burning building to save the people inside.
She was there. My mate. For seven years, I'd longed for her.
Then I was in for a shock.
She'd hidden a baby from me. A girl pup.
This shifter might have left me, but I would make sure she never kept my child from me again.
Could a wolf shifter forgive his mate for hiding his daughter from him?
Note: Adult Only!
Genre: New Adult, Paranormal Romance
The Alpha Wolf's Secret Baby (The Wolves of Anchorage, Book 3) by Brittany White