No Comments
The Alpha Wolf's Arranged Marriage, Book 4 by Brittany White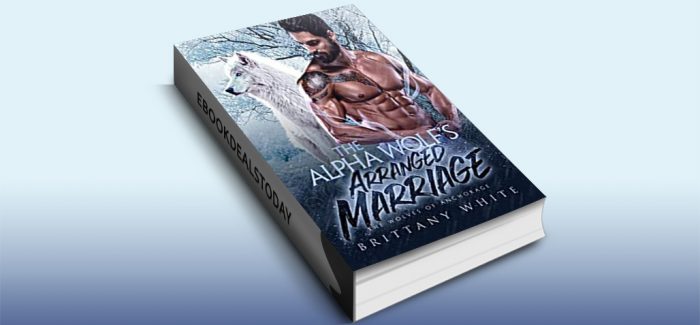 Realtime Price – $0.99
She agreed to an arranged marriage to please her father, the Alpha of her pack, but she did everything she could to sabotage the relationship. But now her life is in danger. Will her mate come to her rescue?
The Wolf Shifter Bride
I grew up in a traditional pack.
After losing my mother at an early age, I remained an only child.
My father decreed that I would have a mate to carry on our bloodline.
When I refused, he threatened to deny me my inheritance.
Even though I would rather be single, it was now time for me to marry.
The male my father approved of was handsome and strong.
But that changed nothing.
I lived my life like I was single.
I partied all night, and didn't come home until dawn, ignoring what my mate wanted.
After doing everything I could to destroy our relationship, my life was in danger.
I could not escape this monster.
At the last moment, my mate arrived. He saved my life.
Now I have reconsidered how I feel. But will he ever forgive me?
The Wolf Shifter Groom
I watched my friends choose their mates, but I remained single.
Until another Alpha made the leader of my pack an offer.
His daughter was single and in need of a mate.
My Alpha agreed to play matchmaker and arrange a marriage between us.
The female was beautiful and sexy, so I agreed.
We got married and started our new life together.
But I was in for a shock.
My mate remained alluring, but she was also spoiled, demanding, and destructive.
She wrecked both of our lives.
I wanted to leave her and end our marriage.
But fate intervened.
She was taken hostage by an eternal enemy.
With her life in danger, I had to act, no matter the consequences.
Note: Adult Only!
Could an arranged marriage lead to true love?
Genre: Paranormal Romance
The Alpha Wolf's Arranged Marriage (The Wolves of Anchorage, Book 4) by Brittany White