No Comments
Earth Rebels! by J.C. Moore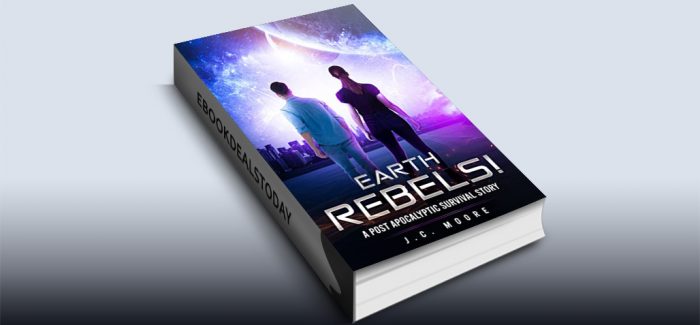 Realtime Price – $0.99
★★★★★ "Highly imaginative, intense, adventurous, and fun!" – Reader Review
___
Aliens have invaded Earth and the fate of all humankind is not about an endless war against the countless hostile aliens and mutant species, but something far worse!
Death arenas, killer drones and new planets are only the beginning…
While they search for a new home – a new Earth, the few humans that have survived are fending for themselves in a hostile world.
Outnumbered and outgunned by the drones and human hunters sent by the Grey Ones, they must use all of their cunning and wits to survive.
One renegade fighter with an unlikely crew, and an aging ship the Avalon are all that stands between humanity and its destruction!
Ready for epic space battles, killer drones and mutant species? Then click the BUY NOW button at the top and join the fight for humanity's survival!

Genre: Science Fiction, Young Adult
Earth Rebels!: A Post Apocalyptic Survival Story by J.C. Moore