No Comments
That Christmas Eve by Mia Ford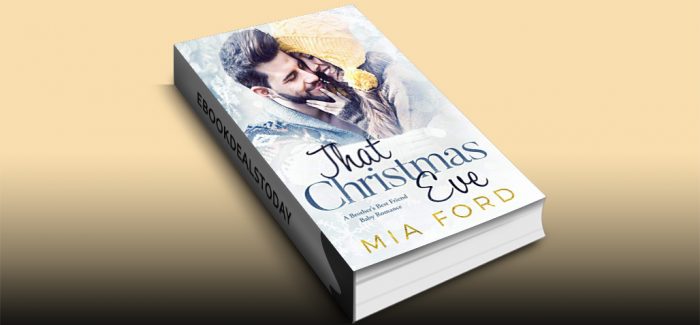 Realtime Price – $3.99
"Are you kidding me?"
He is my brother's best friend?
That hunk of muscle attached to a to-die-for smile and light-my-fire eyes? That billionaire who sizzles my insides every time he says my name?
I didn't have a choice. I got him alone during our Christmas Eve party, and I told him to unwrap his gift. Me.
But Josiah left me with an unexpected gift of his own. A bouncing baby that's the spitting image of him.
I can't believe my family hasn't figured it out.
They think I'm some romance-crazed maniac who can't say no to men.
But Josiah's the only one I've ever really wanted.
And now he's back. And I'm screwed.
Because I still want him. And I know he still wants me.
But bad boys don't want babies, they want babes.
Can I tell him the truth without losing him forever?
Genre: Contemporary Romance, Women's Fiction
That Christmas Eve: A Brother's Best Friend Baby Romance by Mia Ford