No Comments
Imperfect Bride by Blake York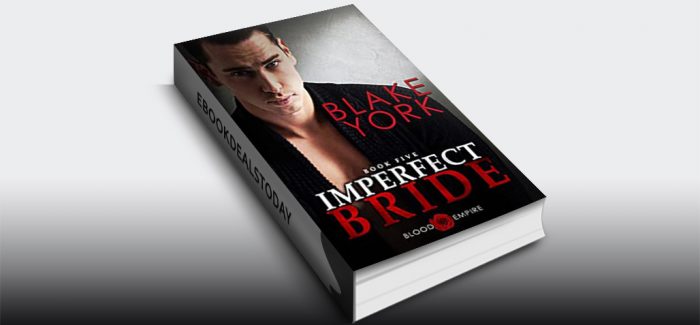 Realtime Price – $2.99
He isn't the man I wanted. But he might be the man I need.
I've never made a choice for myself. Not a single decision about my life. And who I will marry is no different.
I'm not surprised when my family bargains me to the most ruthless mafia family in Chicago. Am I supposed to be happy that they paid the highest price for me because I'm a virgin?
Then the tables turn…
Suddenly I'm accused of an unspeakable crime that breaks my family in two. Nobody believes I didn't pull that trigger.
One man doesn't care if I did, and that confuses me most of all.
Those intense nights doing dark, forbidden things in his bed tell me he can offer more me than his protection.
He can offer me a new life.
This enemies to lovers arranged marriage romance gets even steamier when a bully mafia brother takes his bride. Pack in flying bullets, and an all-out blood war pitting family against family, and you'll be reading long into the night. 1-CLICK IMPERFECT BRIDE now and pick up the rest of the BLOOD EMPIRE SERIES.
TRIGGER WARNING: Some buried memories of sexual abuse is alluded to but not detailed in any way. The author refers to the moment in time to show the heroine's bad-ass growth and overcoming the event.
Genre: Romance
Imperfect Bride: An Arranged Marriage Mafia Romance (Blood Empire, Book 5) by Blake York