No Comments
Revenants Awake (Sons of Karrick) by Adam J. Simpson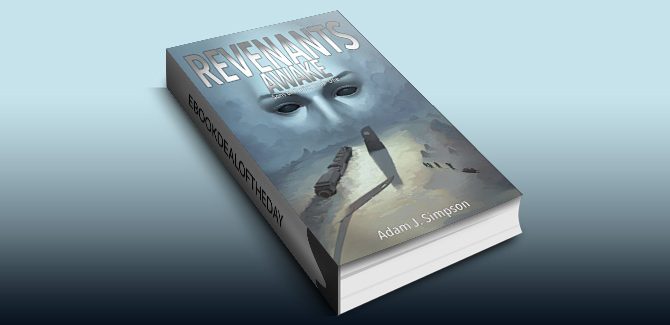 Realtime Pricing: Amzn: $3.83

A decades old conflict reignited, a crashed FTL cargo ship rediscovered and a seemingly innocent woman being stalked through the city's streets by a genetically modified monster.
Bear doesn't want anything to do with any of these things.
He just wants to live, work and keep well under the radar of the all-powerful and oppressive Chairman. But his life in obscurity is shattered when he is drawn into a plot devised by the rebellious Sons of Karrick to sneak into the fortress city and steal something of immense power that could well push the planet into civil war.
Standing in his way are the genetically modified Cerberus hounds of the council, enhanced shadow operatives of the cabal and more troops than he would care to count. Not everyone is against the world-weary engineer though. He can always rely on his closest friend, a loyal pit hound named Revolver.
Full of suspense and intrigue, the action-packed Revenants Awake takes you on an emotional journey through a myriad of intertwining storylines and characters, on both sides of a conflict that is decades in the making.
Genre: Science Fiction, Mystery & Thriller