No Comments
$0.99 "X-Troop" by Rob Lopez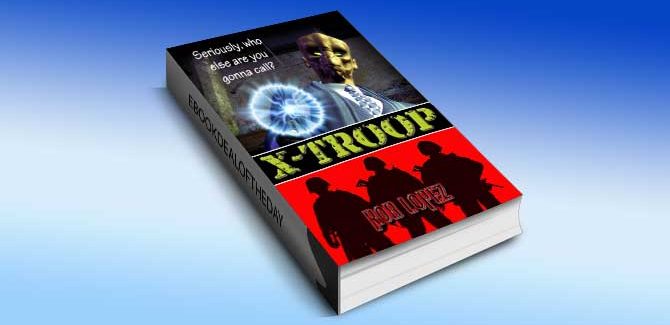 Ebook Deal of the Day:

$0.99 "X-Troop" by Rob Lopez
Genre: Science Fiction
Aliens. They're here and they're coming for you. They don't care about your civilization, they don't want your resources and they really don't give a damn about your human rights. They'll hunt you down for the sheer joy of it, and the only thing standing between them and you are the enhanced soldiers of X-Troop.
If only it were that simple, though.
Amid the corruption and decay of a post-industrial England, X-Troop struggle to fund their private security activities. Operating outside the law, they're forced to improvise against an enemy most people don't even know exist. Not that it normally bothers Alex Harvey. As an ex-SAS trooper, he's used to getting by with the bare minimum. But when he stumbles across clues that point to a possible secret alien base, even he has to concede that this is a task beyond the capabilities of himself and his men.
They're going to need help. Government help.
And that's when their troubles really begin.