No Comments
Aspiria Rising by Douglas Barton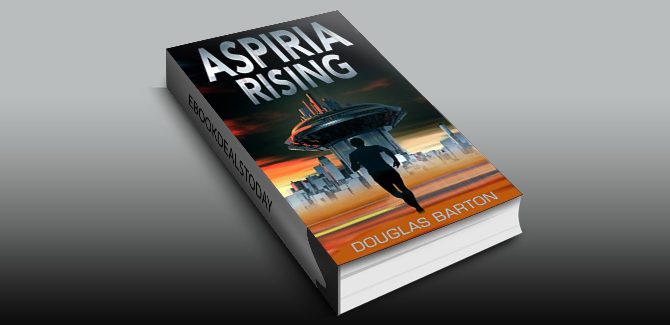 Admin | On November 18, 2017
Realtime Price – $0.99
Persecuted and Forced to Rebel against the Meritocracy
Like most people on his world, Dominy worships the ground scientists walk on. He can't wait to work with the brightest minds in the galaxy at Aspiria, the intellectual capital of civilization. Unfortunately, many of them are disappearing.
Desperate to solve the mystery, Dominy recruits a band of fellow academic trainees. Together they set out on a manic journey through deserted basements, forgotten particle accelerators, and jam-packed futuristic stadiums.
When they uncover a shocking conspiracy, Dominy realizes he may hold the key to keeping civilization alive. With time ticking away, he confronts the capital's leadership only to discover a madman is involved in an unimaginable galactic plot.
Aspiria Rising is a utopian sci-fi thriller for the ages. If you like mystery, heart-pounding suspense, and a touch of quirky romance, then you'll love Douglas Barton's debut novel.
"Barton is inventive and fresh. Don't miss this shooting star's debut!" (Scott Nicholson, After Series)
Genre: Science Fiction