No Comments
Be My Princess: A Billionaire and Virgin Romance by Lauren Wood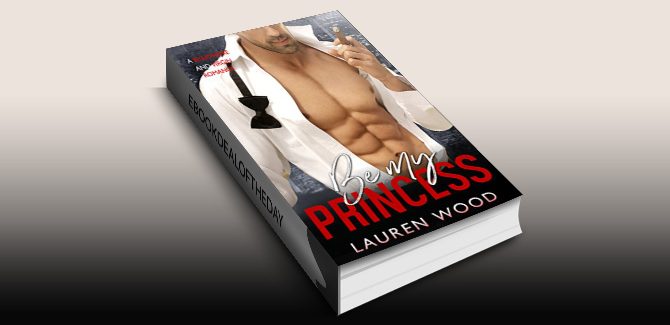 Realtime Pricing:$2.99

I needed an assistant like that; hot tempting and willing to please.
Her innocence was intoxicating and I had to have more.
I was going to be her first and her last.
I lived by rules and rule number one was don't let women get to me. Stacy got to me.
My life was a dream.
I had more money than I could ever spend.
A hot model every night to suck me off.
My business kept my heart pumping.
I had everything that a man could ever want.
Then I saw a college buddy that I hadn't seen in several months.
He was married and smiling like an idiot at his new wife.
I was never going to be like that.
No woman was ever going to change me.
Not me.
Enter Stacy Growler and everything changed.
She wasn't like most women I met.
She told me no.
Stacy was clear that she wasn't interested.
It should have stopped me.
But it just made me want her more.
I want her to be the princess of my life.
Her innocence a drug and I was now an addict.
I wasn't going to rest until I had Stacy underneath me.
Until she was screaming out my name in that sultry little voice of hers.
Be My Princess is the third book in A Billionaire and Virgin Romance standalone series of full-length 40,000 word novel. All books in this page-turning Billionaire Romance can be read as standalone's, there are no cliffhangers, and happily ever afters are guaranteed! An exclusive romance novella: "Filthy Neighbor" is included for a limited time and several bonus novels for your enjoyment.
Genre: Contemporary Romance